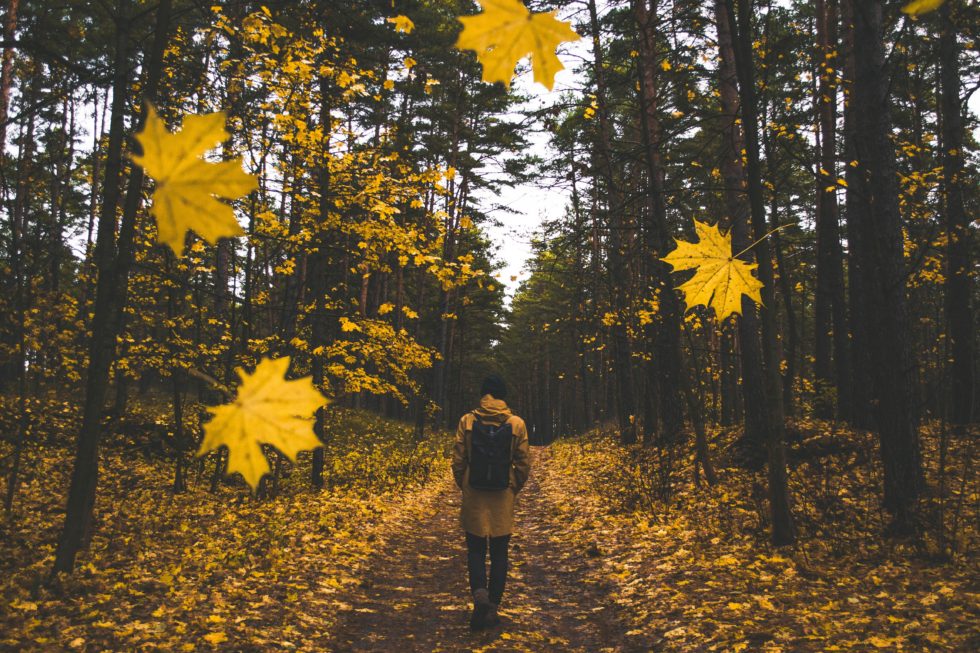 "Obedience is submission to God's authority or acting in accordance to His word and principles". The GREATEST thing that we can do for the Lord is not worship him or preach about him, but OBEY HIM! "…what is more pleasing to the Lord: your burnt offering and sacrifices or your obedience to his voice? Listen! Obedience is better than sacrifice, and submission is better than offering the fat of rams" – 1 Samuel 15:22 NLT. As believers in Christ, we are always full of energy and committed to worship, but we tend to hesitate when it comes to obeying God.
Us vs God
1 Samuel chapter 15 talks about Saul's disobedience to God. In verse 3, God specifically told him to "completely destroy the entire Amalekite nation". He was clearly instructed to leave no one and nothing. But Saul chose to ignore certain parts of God's instructions. Ignorance is 'to refuse to acknowledge' and to 'disregard intentionally' which in other words, can be defined as disobedience. Still, Saul insisted that he had carried out God's command because he had only kept the best of what he captured to sacrifice to God and "destroyed everything else". But God was not pleased with his partial obedience.
Despite the reasons, in God's eyes, his partial obedience was still a disobedience.
As children of God in Christ, we do not need to go through a prophet to communicate with God like Saul did. As we spend time in God's Word, we have the privilege of being able to know God's will through the Holy Spirit that dwells within us. His Word and His Spirit is how we are instructed by God in our daily lives. As we get convicted by His Spirit, God does not want us to have the attitude of Saul that says 'I've done everything else'. He expects us to be obedient and responsive to ALL his convictions ALWAYS, not just to the bits that we like.
How many of us know that, certain things we practice in our lives (whether it is daily or every now and then), is not in accordance with the Word of God, but we choose to ignore and still go ahead and do it anyway? God does not want us to justify our lack of obedience with 'God knows my heart' or 'He understands'. That may make us feel better, but it doesn't sit right with God.Saul assumed that his reason for disobedience would be acceptable. He was expecting God to understand and appreciate his effort. But we can be disobedient even while our actions seem good. It may be a "good" thing but is it a 'God' thing? Is it His will? Saul could not understand the NEED to destroy absolutely everything God told him to destroy. It was a waste, it didn't make sense. In his eyes, he was doing a good thing by keeping some things back. God's will and ideas don't always make sense. So as humans, we struggle to live in complete obedience to God because our minds cannot fully recognize the 'why'.
We like to do what makes sense rather than what God says.
"My thoughts are nothing like your thoughts," says the Lord. "And my ways are far beyond anything you could imagine. For just as the heavens are higher than the earth, so my ways are higher than your ways and my thoughts higher than your thoughts." – Isaiah 55:8. Our human logic is completely different to God's logic. However, even when it's uncomfortable to accept and it doesn't sit right with our flesh; even if it doesn't make sense and it seems unreasonable, we are still called to live in obedience.
People vs God
One of the other reasons that we are reluctant to obey God is because we worry about what other people would say or think.
Our need for acceptance often leads us into disobedience.
Jesus said to His disciples in John 15:18 – 19 (NLT): "If the world hates you, remember it hated me first. The world would love you as one of its own if you belonged to it, but you are no longer part of the world. I chose you to come out of the world, so it hates you." If you are in Christ and live in obedience to the Lord, the first thing you need to know and accept is that you will be 'ODD' among people in this world, especially your peers. So, what seems normal to them will not be normal to you and what is acceptable to them will not be acceptable to you anymore. A life lived in true obedience to God, will surely lead to persecution from the world. Jesus clearly said the world WILL hate you. The bible says in Romans 12:2, "Don't copy the behavior and customs of this world…". True obedience will cause you to be different in this world. It is what you do in these moments that defines your obedience and love for God.
Our obedience may sometimes even lead to disapproval from our brothers and sisters in Christ.
The will of God is not always popular. In Matthew 10:28 GW, Jesus said "Don't be afraid of those who kill the body but cannot kill the soul. Instead, fear the one who can destroy both body and soul in hell." Now this verse clearly shows us that we must live in reverent fear of the Lord rather than living in fear of people. We must put our obedience to Him first AND above the opinion of others or anything else. Our aim should not be to win the approval of people, but of God, for if pleasing people is our goal, we will not be Christ's servants. (Galatians 1:10)
"Obedience is better than sacrifice" clearly shows us how much God truly values our obedience. We should always make it a priority in our lives because God sees it as a priority. We should always check ourselves. Do I do things out of my heart's desire? Do I give myself to the world because I want to fit in? Am I putting people's opinions above my obedience to God? Or do I first ask myself "What is the will of God? Does this please him?" You can know the bible from Genesis to Revelation but if you live in ignorance and fail to obey, you are living a life of a smoking doctor. A smoking doctor knows and understands what smoking does better than anybody but he still goes ahead and smokes anyway.
So, it is time for us to exercise our knowledge and understanding of Christ and live a life that runs towards obedience to the King of Kings.
By guest writer, Yonatan Yohannes
God Loves You, Always & Forever!
9