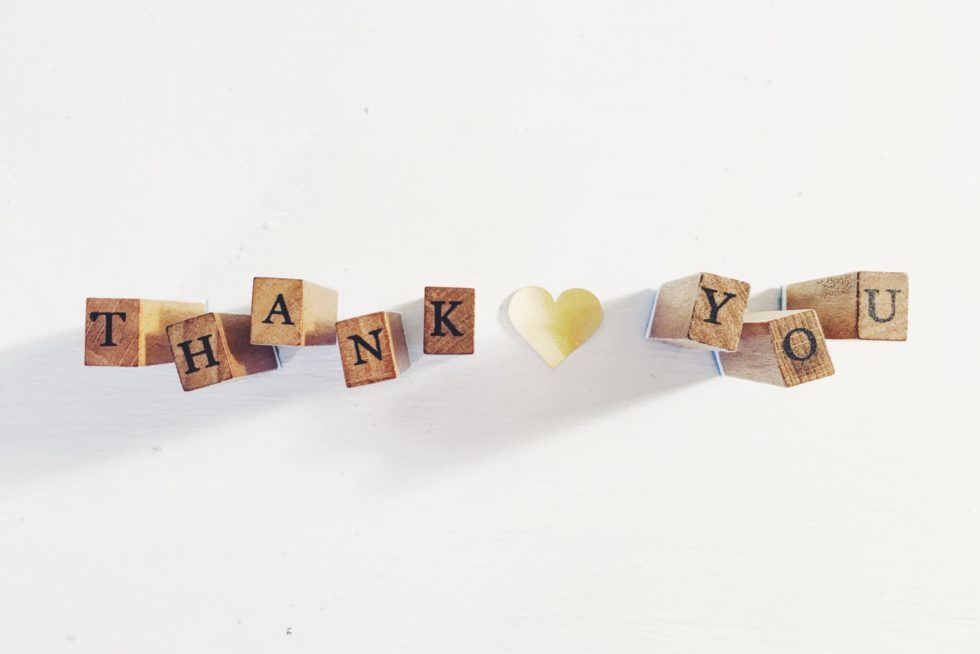 Do you believe you are a thankful person? Take a moment to evaluate your heart.
If we are honest with ourselves, being thankful doesn't come naturally for many of us. Gratitude isn't the natural disposition of the masses because life clearly isn't a bed of roses. The endless trials of life have the tendency to suck thanksgiving out of the heart of man and replace it with ungratefulness. Thankfully, we have the Word of God to help us solve this heart issue.
What is the meaning of a thankful heart?
A thankful heart is one that is grateful and appreciative of who God is and the life He has given them despite the storms of life.
I have learned that cultivating a thankful heart is a choice and it requires our intentional effort in achieving it.
Why is it important to develop a thankful heart?
From the old to the New Testament, the Word of God instructs and encourages us to be thankful in all seasons of our lives. The scriptures place great emphasis on Thanksgiving as it has an eternal value; its impact far exceeds our imagination and it goes beyond the realm we currently live in.
1. Thanksgiving is a form of worship.
"But giving thanks is a sacrifice that truly honors me." – Psalm 50:23
Often, we associate the meaning of worship with songs of praise, church service or our offerings to God. All these are acts of worship rather than being the meaning or the definition of worship. True worship is simply defined by the place God has in our lives which is expressed through our lifestyle. When God has His rightful place in our lives, we begin to value what He values. What matters to Him begins to matter to us too. In this case, Thanksgiving matters to God. Psalm 50:23 is telling us the sacrifice that honors/glorifies/worships God is a thankful heart.
We are worshipping God when we are thankful towards Him.
 2. Thanksgiving draws us closer to Jesus.
Remember the encounter Jesus had with the ten lepers in Luke 17? Read Luke 17:11-19.
The scripture above is about the ten lepers Jesus healed on His way to Jerusalem. Although all ten of them were healed, only one turned back to Jesus to offer his thanksgiving for the kindness of God. The reaction of Jesus to this matter tells us God EXPECTS thanksgiving from us. God gave up His Beloved Son for our redemption through His blood. Therefore, He deserves all the thanksgiving we could offer Him in our lifetime.
Are we like the nine lepers who after receiving salvation through Christ; healing, deliverance or an answered prayer; run to the world to enjoy the life or the company our leprosy had prevented us from? Or are we like that one leper who valued his saviour more than his answered prayer? You see, we worship what we value. A thankful heart worships God instead of an answered prayer.
Luke 17:12 states the lepers "stood at a distance when they met Him" as a result of their infectious disease. That changed in verse 16 when that one man run back to Jesus and fell at His feet with a thankful heart. Thanksgiving bridged the gap between the leper and Jesus, drawing him closer to his saviour. Closeness creates intimacy. Do you want to draw closer to Jesus? Get thanking God for the good, the bad, and the ugly.
Be thankful always.
3. We look more like Christ when we have a thankful heart.
 Isn't the goal of our walk and fellowship with Christ to imitate Him?! Jesus is our role model. Our role model has set the example of a thankful heart by remaining thankful to the Father throughout His life on earth. What is so interesting is the fact Jesus always thanked the Father before even receiving a response to His prayers. For example, in John 6:11, John 11:41 and Luke 22:17, 19. This tells us, a thankful heart is thankful despite circumstances.
4. Thanksgiving brings MULTIPLICATION.
"Then Jesus took the loaves, gave thanks to God, and distributed them to the people. Afterward, he did the same with the fish. And they all ate as much as they wanted. After everyone was full, Jesus told his disciples, "Now gather the leftovers, so that nothing is wasted." So, they picked up the pieces and filled twelve baskets with scraps left by the people who had eaten from the five barley loaves." – John 6:11-13
Thanksgiving is to our lives as yeast is to bread dough. Yeast transforms the SIZE, VOLUME, and the STATE of bread dough through fermentation. Similarly, thanksgiving transforms the state of our lives and multiplies the things that have already been placed in our hands. In the scripture above, Jesus thanked God for what was in His hands. His gratitude for the five loaves and the two fish was the active ingredient that triggered the multiplication He experienced. Thanksgiving allows us to experience an increase not only in the physical but also the emotional, mental and spiritual aspects of our lives.
There is a special kind of overflow we experience for having a thankful heart.
5. Thanksgiving is a powerful weapon against the enemy.
2 Chronicles 20:1-24
 The scripture above tells of the time when an alliance of nations declared war on Jehoshaphat, who was king of Judah at the time. Interestingly enough, PRAISE was their response to the war their enemies declared on them. And guess what happened? Their enemies began fighting each other. Unconditional thanksgiving is a weapon of confusion against the enemy but a way of victory for us. Do you want victory over your enemy? Get thanking God.
To conclude, true thanksgiving isn't dependent on what God can do for us. Our thanksgiving should be motivated by the worthiness of God not the wealthiness of God.
I will leave you with this; if you ever feel like you have nothing to be thankful for at any given moment; just remind yourself that Grace is your greatest excuse for cultivating a heart of gratitude. So, get digging. Dig the Word of God and renew your mind daily so you are constantly developing a Thankful Heart.
 God Loves You, Always & Forever!
3