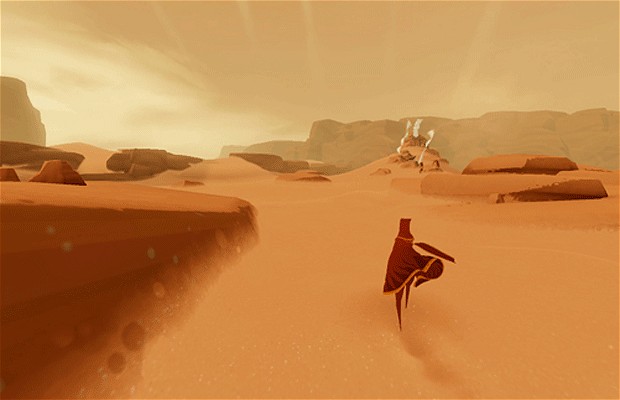 If you haven't already read my testimony, I suggest you read it to better understand the content of this post.
God first placed it on my heart to go to Ethiopia in December 2014 and I was DEFINITELY not pleased with this particular conviction. All I felt was pain moving in my veins due to the trauma of my childhood experience. For quite some time, I refused to believe it was a God idea and I rebuked it. I was intensely upset and I believed that God would never consider to take me back to a place where I had the worst experience of my life.
My relationship with God was tight as I daily sat at His feet seeking to know Him, learn from Him and pursue His perfect will to be done in my life. I knew the voice of my Shepherd and I was growing to know more of His heart daily. But what I didn't know was that at times, I was picking and choosing what I accept from what I heard Him speak to me or told me to do. This was a result of the ideas formed in my head of what God could possibly ask me to do. As I continued to persistently pursue intimacy with Him, my conviction about going back home grew stronger and I found myself breaking down at the feet of Jesus every day.
It was insane for me to believe my heavenly Father who loves me to death and beyond could ever give me such a tough assignment. Only Him and I know why and how hard it was for me to swallow this pill. So, I relentlessly prayed for Him to change His mind (as if) and cried out day and night. In this season, God was specifically teaching me about the value, cost and reward of obedience. Despite my continued effort to explain myself to God as to why I was struggling to accept what exactly He asked me to do, He never responded in a way I wanted Him to.
He constantly reminded me that He knew me before He formed me in my mother's womb and His plans are to prosper me although they appeared to be destroying to me (Jeremiah 1:5 & Jeremiah 29:11).
I will never forget one night, in particular, God spoke something that put me in the right disposition and stopped me from giving in to the temptation to disobey Him. He told me, I didn't know what was on the other side of my obedience. Slight curiosity and fear grew in me, nevertheless, I accepted my need to place my full trust in Him as He takes me through the valley of the shadow of death. Looking back now, I laugh at the attempt I made to explain myself to this marvellous God of Heaven and earth…it's like little human please have a sit lol. What was I thinking?!
Praise God, a few months later I managed to completely embrace my assignment from the Lord regardless of it being the most challenging task He asked me to tackle since I began my journey with Him. The following months, God allowed me to sense what was before me and strengthened my heart to ensure I endure through all the hurdles unapologetically and boldly.
On July 08/2015 my feet stepped on the ground of Ethiopia, Addis Ababa. It was a surreal moment! I spent my first few days in Addis at a Christian family house. They joined me in prayer to prepare my heart to meet my mother and to converse her in God-glorifying way. To briefly describe my mother and her background;
Once upon a time, there lived a respected handsome man who was a patriot. His strong character and boldness had made him known as the hero of not only his family but the entire community he lived in. He was never a person to entertain foolishness such as living under the power of magic as he recognised and believed in the existence of God. One day as he was walking in the forest with his submachine gun hanging down his back, he encountered a female elephant who sat with a coffee ceremony being performed on her back. All kinds of incense were being burned for the decoration of the ceremony and what is unique about this ceremony was that there was no man in the flesh performing it. To clarify this,
God made every man and animal from dirt/dust. God uses a body to do His work on earth as He used Lord Jesus to bring salvation to us. As Lucifer is also a spirit he has to always take residence in a dirt body to do his work. In Genesis 3, we see Satan using a serpent (a dirt body) to communicate to eve.
Similarly, Satan had taken residence in this elephant and was using her as a vessel to carry out the coffee ceremony in a deserted forest.
The man was swift to recognise that to be the work of Satan and he shot at the elephant. Although this man was a believer in God, he allowed his pride to cause him to take it upon himself to defeat the enemy in the flesh. His lack of knowledge of God had led him to respond in the way he did. She then dramatically runs him over and took him down a hole paralysing his legs. A lot of sacrifices had to be made to the spirit that was in her to free the man. He was free from the elephant but the spirit in her had transferred to him in the incident. No one acknowledged the presence and plan of the spirit in this man and ended up chaining down to his generation. This man was the grandfather of my mother.
Once the spirit had progressed as far my mum's generation, God graciously shone the light of the gospel in the lives of her sisters and herself. She has three sisters and one brother. Including herself 3 of them accepted Christ. One of them remained in Christ by pressing in to personally know Jesus Christ for herself to the point where she surrendered her life to Him, whereas my mum and her other sisters betrayed Jesus whom they knew died for their sins and took their own paths in life.
Believe me when I say they profited nothing but pain and a broken life.
My mum is the most dedicated woman to witchcraft (Tenkuay) I have ever met in my life. Witchcraft is defined as being the art of practising black magic and sorcery. She knew about Christ years before she met my dad but she betrayed Jesus and followed the desires of her heart and married my dad and gave birth to me and my little brother.
A few years after she was married, she gradually completely dedicated her life to Satan by living in pursuit of Him. We imitate the one whom we have fixed our gaze upon and so he developed his heart in her over time. She became a loyal and consistent visitor of sorcerers. She enjoyed what Satan could do for her…she loved the fact she can do so much of what her deceitful heart desired through magic but what she didn't realise was that she was doing it all at the cost of her own life and her generation. When she gave ALL of herself to Satan; he took a deeper residence in her than we ever imagined.
A week after arriving in Addis I moved to my mum's house.  I knew exactly what God wanted me to do in every step I took and I was well aware of the price of being outside His will at any given time. I gave her the gifts I bought for her and I was being as nice and as kind, as I possibly could have been by the grace and mercy of God. Every chance I had to reflect the love of Christ to her, I did without having to compromise. However, this didn't last longer than a few days before her actions expressed her desire to repeat history and Lord knew I wasn't going to allow for that to happen. For that wasn't in His will. His perfect will was to spiritually surgically pluck out my bitterness from its roots and to strip me away of my weaknesses and characteristics that weren't like Christ through this testing season as well as giving her another chance at seeing His light through me.
The spirit in her used her to try to exercise control over me from boldly walking as the woman God has called me to be. She wanted to play God over me and I refused to tolerate her. For I was able to differentiate between her and the spirit, I gave her the chance to make her choice or else I was going to leave her place. Despite the possession of evil spirits in people, they still have the ability to make decisions and choices according to their desire. So, she tried to convince me to stay by saying, if she truly has the evil spirit in her, I would be able to command him to leave through the power I proclaim to have in Christ and then stay. Satan has clearly informed her that no one could force him out of her unless she is willing to LET GO of him. Immediately, I realised she wanted both I and her king because she actually knows the spirit is in her but she doesn't want him to leave. She strongly desires to be worshipped as a god by having people surrendering to her because of her magic. She didn't know she was facing the little lioness, the very child of the Lion of the tribe of Judah. She cursed Jesus repetitively which made me realise that two kings can't live under one roof, one must surrender and that wasn't going to be my Jesus but her Satan. I gave her the option and she chose him regardless of my efforts to help her make the right choice.
I'm so glad I didn't have to force my way out but rather prayed into God's will for me and took refuge at my Christian auntie's house who is married to a minister with 3 sweet children. After I left, I continued to love her from a distance. I shopped for the house, fixed parts of the house that I could and I played my part. During this period she made lunch and called me to eat with her, but something in my spirit was telling me, no, but I ignored this voice. As it turned out the food was poisonous and I fell ill for almost two weeks fighting for my life in prayer. God is so good, He healed me. Lesson:
Always walk by your convictions and not against them.
Even after this, I tried to amend my relationship with her. But at some point she took it too far to the point where God made a difference and drew a line between us and I stopped contacting her in any way. The Lord declared "The battle is His" and I wasn't going to act like a fool quoting scriptures to walk outside the will of God. Letting God, play God and be God has lifted a heavy weight off my shoulders.
Beloved, when God says enough it's ENOUGH! We must not forget that only God can change people, all we have to do is play our part. I embraced the truth that only God can change her and I have left her for Him to do what He does best, BREAK people to MAKE them. He is the potter, not me. As Christians, we often tend to take the scripture "Love your enemies" a little further than we should and try to live it out in ways God didn't tell us to do so. When we love, we must love God's way and not our way. His ways are higher than our ways and His thoughts higher than our thoughts (Isaiah 55:8-9).
God never said anything to me about my mum giving her life to Him when I went there but many 'Christians' made that assumption and judged me because she actually ended up worse than she was before but that is her choice. I have no burden on my heart and no blood on my hands. I am the freest and relaxed I have ever been in my life because I took responsibility for my conviction and acted upon it as God led me. Never be man led, flesh led or distracted when obeying God. He wants us to obey Him His way even when we don't understand it.
Christians must be quick to encourage and slow to judge.
During this season, I have seen a lot of people placing judgement upon me for my choices and decisions when they never took their time to hear and understand WHY I made particular decisions.  "Your love for one another will prove to the world that you are my disciples." – John 13:35 How can the world differentiate us from the rest if all they see us do is tear apart one another? LOVE must be our distinguishing factor and love is a verb meaning it's LIVED. Ask that sister or brother the questions you want to be answered before you allow Satan to use your words to destroy and belittle that person. Every one of us is walking in our own shoes, so never simply assume things based on your experiences. There is a vast difference between quoting a scripture and living a scripture. We must be careful to not throw scriptures at our family in Christ when we haven't endured the test of walking the particular scripture to learn the true meaning of it and understand its appropriate application.
I'm joyful to say God has succeeded in freeing me from my bitterness by showing me the spiritual warfare my mother is going through. I still continue to pray for her salvation and hope she really does give up her desire to be god and let the real God in her.
Today, I stand to say God has been overly faithful in this process. I would have never made it out alive if He didn't send me in Himself and He hadn't remained faithful. I had never seen the hand of God move over my life in such a way. He has taught me who I am privately will always show up publicly. It was my first time publicly proclaiming God told me to do something crazy like this and He didn't fail me. Hallelujah! Many doubted what he told me but that didn't change the truth. Don't ever be discouraged or allow people to talk you out of what God told you to do because He told you to do it and not them. In fact, I encourage you to let your fruits speak louder of what God told you to do instead of your tongue. Obedience always PAYS OFF. All the cost and pain of obedience is so worth it.
No matter what He instructs you to do, do it by faith. God loves it when we trust Him and walk by faith and not by sight.
During my visit, I have met some beautiful souls in and out of Addis whom I'm so thankful for. The passion and love these young people have for God has encouraged me to continue to press on toward the goal for the prize of the upward call of God in Christ Jesus (Philippians 3:14).
God has for once and for all broken the generational curse that was chaining down my generation. God has shown me what I mean to Him. He pruned and disciplined me to keep me spiritually in shape. He is treating me as His little queen. God amended my relationship with my dad by breaking the curse that was causing us to fight. My dad is the most gentle and kind he has ever been…I'm speechless. I can't even begin to go through the continued blessings of God that followed my obedience. My heart is so full because God proved to be trustworthy and He never failed me. I'm unashamed for proclaiming to be His own.
God Loves You, Always & Forever!
1