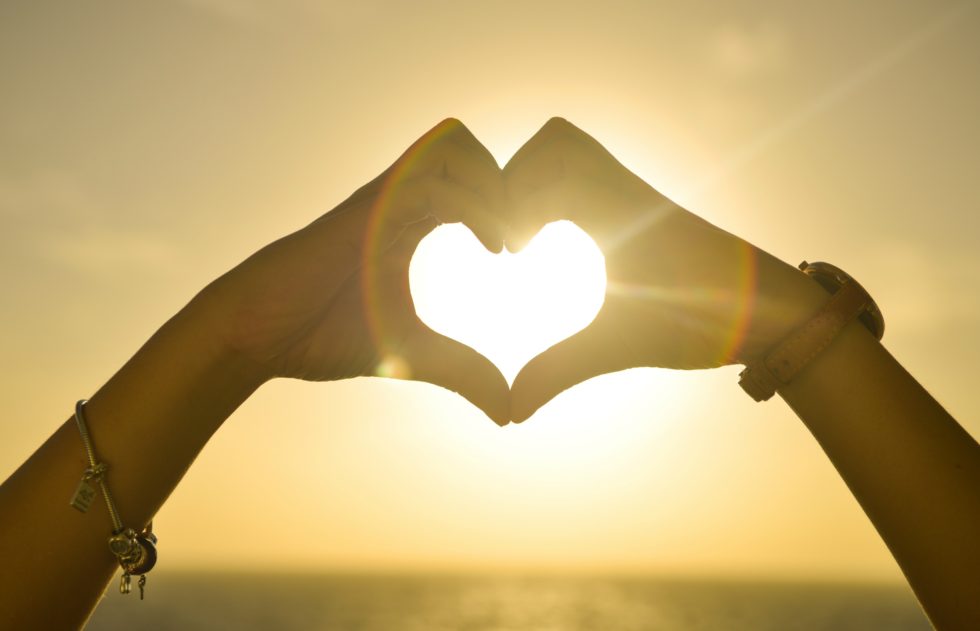 Since the fall of man to this day, intimacy with God has unfortunately grown to become rarer in the lives of those who claim to believe in Him and follow Him. The truth is technology, paper (money), and human idols have replaced our intimacy with our creator. Technology and money are essential elements for life but only when (treated approprietly you mean?) used in limit. Excessive or inappropriate use or possession (desire for…the LOVE of money 1 Timothy 6:10-12) of these things could possibly result in our worship of them.
The purpose and value of these two changes when they become the idol we worship instead of God. When we become 'too busy' for God due to us chasing paper 24/7 or as many of us do invest a vast amount of our time on our gadgets.
Due to the hypersexual culture that surrounds us today, when we hear the term 'intimacy' we are swift to associate it with 'sex'. But the type of intimacy this blog is focused on is the most vital and precious intimacy a human could ever pursue and it's entirely different from the physical intimacy that we know about.
Let us go back to Genesis to gain a deeper understanding of the real meaning of intimacy with God and why it is important for us to have one. Then God said, "Let us make human beings in our image, to be like us." Genesis 1:26 (NLT) God is Spirit, John 4:24. Therefore, He made a spirit after His likeness when He made man. Then God clothed our spirit with a body made from dirt/dust. This makes intimacy with Him SPIRITUAL and not physical. Intimacy with God is spiritual oneness. Jesus became the price for our sins to resurrect our eternally dead spirits so we may re-connect with the living God. He shed His blood to make the new covenant between God and His people. (Luke 22:20) When we believed in the death and resurrection of Christ and gave our lives to Him, we accepted the covenant to be in a relationship with God. And God gave us His Holy Spirit to dwell within us so we can connect to Him and live in Him. (Ephesians 1:13)
In intimacy, God intertwines our spirits with His Holy Spirit to align us with His thoughts, desires, and plans for our lives. It never fails to startle me that the completely omniscient, omnipotent, self-sufficient God who owns the universe and is in need of nothing would seek to be in communion with us little human beings. It never fails to fascinate me that the completely omniscient, omnipotent, self-sufficient God who owns the universe and is in need of nothing would seek to be in communion with us little human beings. He wants ALL of our hearts and undivided attention. Do you suppose it is to no purpose that the Scripture says, "He yearns jealously over the spirit that he has made to dwell in us"– James 4:5 (ESV). 
God relentlessly pursues us, even when we are living in ignorance of His presence and flirting with the world.
We all know for a relationship to form and work between two people they both need to acquire the desire and willingness to put in what is required of them as individuals to make it work. And the desire must be strong enough and their willingness maximised to the point where they act upon their desire. We may feel like we love God and we desire Him but feelings without actions will only draw us away from God instead of closer to Him. The reason being, Satan will deceive us to live in our feelings instead of reality. At some point, we could be convinced 'feeling or wanting to be in a relationship with God' is as good as or similar to 'having a relationship with Him'.  But God doesn't only want to be one with us, He has acted upon His desires by offering the necessary sacrifice on His behalf to make us one with Him. But are we playing our parts? Are we relinquishing everything required for us to CONNECT to Him?
Honestly speaking, many of us are so distracted by the perishing things in this world. We can agree the advancement in technology has made being distracted from God much easier than ever. Our cell phones, x-boxes, TV, relationships and ourselves have replaced our relationship with God. We have totally neglected the covenant we made with God and we are living like He is okay with us cheating on Him with gadgets and dust (man). How would we feel if the person we are in a relationship with behaves in such manner? We would be heart broken and feel so betrayed. There is no way we could continue the relationship unless the person makes up their mind about whom they want. Yet, we forget that God has feelings too. He feels betrayed and His Spirit grieves when we walk around like we are not taken by Him. There is no relationship without COMMUNICATION and COMMITMENT. Who or what are you currently in intimacy or in connection with instead of God? Has anything taken over God's place in your lives?
Intimacy with God is a habit that can only be developed through consistency.
We may have a million excuses as to why we can't find time for God but we must remember Moses had one too. What differentiates him from us is his INTENTIONALITY to be in the presence of God regardless of his circumstances and environment. Moses had an excuse called Mount Sinai. He had to walk for days and put so much effort to continually sit in the presence of God. He had to cope with the ever-changing weather and so much more. If we are intentional and willing to put in some effort, we too can endure the distractions of life and climb to the top of our mountains to be with God.
The Importance of Intimacy.
Get down on your knees before the Master; it's the only way you'll get on your feet. – James 4:10 (MSG)
As brother James said,
The only way to live is to die at the feet of Jesus.
In the presence of God, our voids are filled and we are made WHOLE and HOLY through our oneness with Him. At His feet is where we imitate the meekness and humility of Christ…it's in that quiet place God shows us and deals with our internal issues and develops His heart in us. The more we know God and the more time we spend with Him, the more the Spirit will make us like Him by restoring the initial God-like image we had before man sinned. He opens up to us and shows us His heart when we intentionally sit in His presence. In Jeremiah 33:3, God says, "Call to me and I will answer you. I'll tell you marvellous and wondrous things that you could never figure out on your own." He reveals hidden secrets of what is before us which we could never figure out with our own skills and intelligence. He answers our questions and solves our puzzles.
Intimacy is vital because we can't be Christians without living in pursuit of Christ, the origin of our faith and hope. We have to absorb the Light to radiate it. For only what we allow to flow in us can flow out of us, we can't live in the reflection of God without living in His presence. REMEMBER: Who we are privately will always show up publicly.
If the enemy manages to attack our prayer lives, he can effortlessly cause us to fall for his deceptions and temptations. To resist the devil, we first need to submit ourselves to God in commitment and consistency in our intimacy with Him. (James 4:7) We can only resist the enemy long enough to flee away from us through the mighty spiritual power we draw from God. So if you are currently struggling with certain temptations or sins, take a look at how much time you invest in your intimacy with God. I call it intimacy check.
Some of us are too busy 'doing things for God' that we have no time to sit at His feet to know His perfect will for our lives. Be cautious to keep from falling into the trap of working 'FOR God' but 'WITHOUT God'. Our intimacy with God is meant to be the foundation of our lives. The things we do for the kingdom should be birthed out of this tight relationship we have with God and not ourselves. Galatians 5:16, encourages us to be led by our internal GPS (The Holy Spirit) in our daily lives. But how can we be effective followers of the Spirit of God if we are failing to daily take time out to be one with Him? How can we discern our doings are not flesh led or man led but God led when we are not allowing our Master to train our spiritual senses?
Come close to God, and God will come close to you. – James 4:8 Despite the unconditional love God has for us and His pursuit of us, He is only as close to us as we are to Him. He is a gentleman, He doesn't force His way in our daily lives unless we let Him. If you are feeling like God is so far away from you right now, know that God hasn't moved but you probably have. Get back on your knees before your lover and persist in prayer.
To conclude…
There is no better place to be than in the presence of God.
He is LOVE, LIFE, and LIGHT to our paths. Beloved, let us be intentional about our relationship with God and we will watch it blossom and bring forth eternal fruits after the vine (John 15). We must make God our priority and give Him all of our hearts as He does. If our hearts are torn between Him and the world, we can't be one with Him. We must decide to quit on the world to live in God. The final destination of our intimacy with God is the OFFICIAL marriage of the lamb and the bride (the church). Let us rejoice and be glad and give him glory! For the wedding of the Lamb has come, and his bride has made herself ready. – Revelation 19:7 We can't marry whom we don't love and we can't love whom we don't know. For our relationship with Him to reach the marriage stage, we must live in REAL & DAILY pursuit of Him and His righteousness now.
 God Loves You, Always & Forever!
0