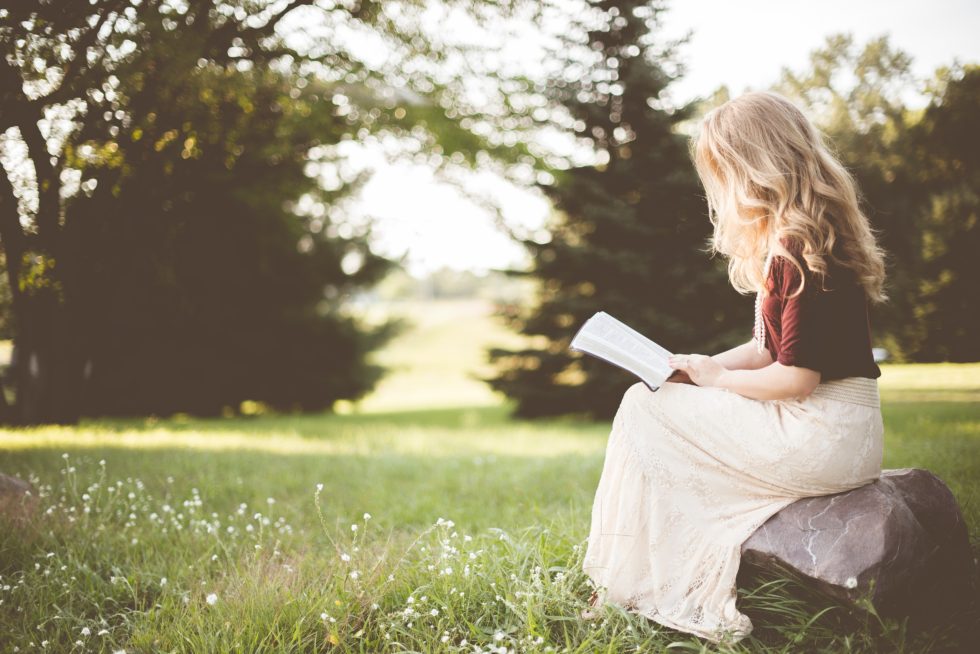 During these past few festive weeks, I have been meditating on the motivation of God for the sweet sacrifice He made for humanity. The bottomless depths of God's INFINITE LOVE and DESIRE for an intimacy with His creation was what motivated Him to give up what was SO DEAR to Him. He believed the PRICE was worth paying for a return of an eternal relationship with His people.
This made me wonder how many of us highly value and live in pursuit of this relationship Christ died for. Do we know God intimately? Or have we found contentment in knowing about Him and yet not experiencing Him and knowing Him for ourselves? A lot of us have failed to understand,
Truly LOVING, TRUSTING and FOLLOWING God requires knowing Him and KNOWING HIM BY NAME.
You may be thinking "Of course I know the name of God, it's simple, and His name is 'YAHWEH'." But that isn't what I mean by name, let me explain. 🙂
In ancient times, a name was more than a set of words by which people were known by. A 'name' spoke of a person's true identity and character. The Hebrew term for name is 'SHEM'. The term SHEM is often used in the bible to describe the reality of who someone is, as in Proverbs 21:24 "The proud and arrogant person–"Mocker" is his name— behaves with insolent fury." In Exodus 34:14 it says "Do not worship any other god, for the LORD, whose name is Jealous, is a jealous God." The prophet Isaiah also gave Yeshua's SHEM as being Wonderful, Counsellor, The mighty God, The everlasting Father, and The Prince of Peace. (Isaiah 9:6)
In reading the scriptures above, we realize none of those are really the names of God. God is certainly all of those and they are His royal titles and the revelations of the reality of who He is, but they are not names as such. For example, Exodus 34:14 is clearly not saying the name of God is jealous rather it is describing His nature by stating God is crazy passionate about His relationship with His children, therefore He demands what is rightfully and uniquely His. He doesn't want to share His glory with any other false gods.
Knowing God by SHEM or NAME simply means having a loving relationship/friendship with God in which we grow in our familiarity with the HEART, CHARACTER and ALL OF WHO HE IS.
Knowing His name entices us into a deeper intimacy with Him which is bound to result in authentic heart transformation and an infectious lifestyle that is threatening to the enemy.
We live in such a time where many believers are BUSY knowing about God and not knowing Him. Some of us are content and satisfied in meeting up with Moses to hear about God rather than climbing up the mountain to experience a divine encounter with God. Others are busy attending fifty bible studies a week and being consumed by the various 'activities' at church.
We can read a thousand books written about God, we can hear countless sermons and attend nighty nine bible studies a week and we still wouldn't know God. Let me put it this way. Reading the biography of an individual may help us to have an idea of who they may be but it will never allow us to know them for who they truly are because we don't know them PERSONALLY. Don't misunderstand me, spiritual books, sermons and Bible studies are important to aiding our spiritual walk with God but they aren't meant to replace our intimacy with God. They become 'wrong' when we are so consumed by them and we fail to find the time and lack the desire for God to directly speak/pour into us. Christ died so every one of us could climb up the mountain of distractions and busyness to meet with Him and absorb His light and feed off His everything. The scripture is full of people who KNEW God for who He is. People who were ONE with Him and reflected Him and His heart. They did not care more about anything than dwelling in the presence of God. How much time do you spend on the mountain with God?
The cultivation of an intimacy with God/knowing Him by name requires TIME, EFFORT, and PATIENCE. If I can be honest, the majority of us are willing to be committed to investing these elements in any kind of relationship we have with people and our education or jobs. We acknowledge the consequences our lack of engagement and commitment could bring upon us. Unfortunately, we don't take into account the eternal consequences of our lack of pursuit of an intimacy with God. We are doomed for eternity without Him.
Our failure to succeed in earthly things will not impact our eternity, but we'll eternally perish for neglecting the PRICELESS SACRIFICE God made for the sake of building an eternal intimacy with us.
TIME
We invest our time in relationships we perceive to be valuable to us. Our time on earth is the second greatest gift God has given to us after Christ. In spending time with people, we share with them our precious blessing, our lives, which reflects the love and value we have for them. Similarly, in investing our gift in an alone time with God, we show Him the longing and love we have for Him. Time is key in our pursuit of God, to encounter Him and to dive deep into the most hidden and inner reality of who He is and the truth about Him the best preachers and theologians in the world could never make us understand. Whatever we feed grows. As the time we spend with God increases, our roots will grow deep down into God's love and strengthen our intimacy with Him.
PATIENCE
This generation is ridiculously demanding and fast-paced and we try applying that to our relationship with God. We want to encounter God and we want Him now. Beloved, God reveals Himself AS He pleases and WHEN He pleases because He is God. We don't get to put a time limit on Him.
We ought to patiently wait on Him to show Himself and His heart to us.
EFFORT
A lot of people tell me "Mercy it's freaking hard to 'feel' God you know and to be so passionate about Him and to run after Him and so on." There is a battle we face in our pursuit of God and a battle requires EFFORT. Satan isn't going to sit around and watch us as we pursue a relationship with God. He knows that we encounter God means we transform in a way we become a threat to Him. So he fights us hard with the intention of exhausting and deceiving us into finding comfort and contentment in a defeated mode. The pursuit of God is indeed difficult if the journey was easy everybody would have had a relationship with God. We must FIGHT to know God through the power of the Holy Spirit. Jesus battled against every distraction and temptation that could have hindered His mission of loving us back to life. We have found life in Him because He won the war waged against Him from every direction.
LIVING for God begins with KNOWING God.
To know God is to love God. Loving Him leads to a radical obedience and a reflection of His glory. When we spend time with God, we start glowing for His glory as Moses did and we become fruitful disciples. We must always remember, Christ will judge us based on our fruits and not our empty activities. To bear lasting fruits after Christ, we must be CONNECTED to the VINE (Him).
The security and confidence we have in our faith in God is directly affected by how much or how less we personally know Him. The Psalmist said, "Those who know your name trust in you, for you, O LORD, do not abandon those who search for you." – Psalm 9:10 Those who know the name of God will surely place their confident trust in Him for they know who He is. They know His loyalty, trustworthiness and unfailing love is personal to them, as they spend time with Him and they experience His constant faithfulness in their day-to-day life.
To conclude,
The only profit earned from knowing about God but not knowing Him is His REJECTION.
I NEVER KNEW YOU! (Matthew 7:23) People can excel in theology and preach until they draw their last breath, prophesy in the name of Jesus, and perform many miracles and yet NOT know Him. God prizes OBEDIENCE over ACTIVITIES. The group of people Jesus was talking about in Matthew 7:21-23 are those whose actions are not birthed from a genuine intimacy with Him. They were so consumed with their activities they completely disregarded the FIRST and GREATEST commandment of God, "You must love the LORD your God with all your heart, all your soul, and all your mind." – Matthew 22:37 They were busy doing NOTHING for they failed to live in His presence to fulfil His perfect will and not their own.
A personal relationship with God is rewarding and life-saving. Nothing in life really matters unless we live ensuring and assured of the presence and leadership of God in our lives. I encourage you all to live in pursuit of knowing God vs knowing about Him and 'working for Him'. Use the Word of God to know the God of the Word. FIGHT for your relationship with Him. We were made to be fearless, bold, confident, and strong warriors of the Lord, therefore, we must fight. Fight to be INTENTIONAL about knowing God by name. Fight to ensure He remains Lord over every area of your lives. Fight to be passionately SOLD-OUT to live after His heart.
God Loves You, Always & Forever!
0