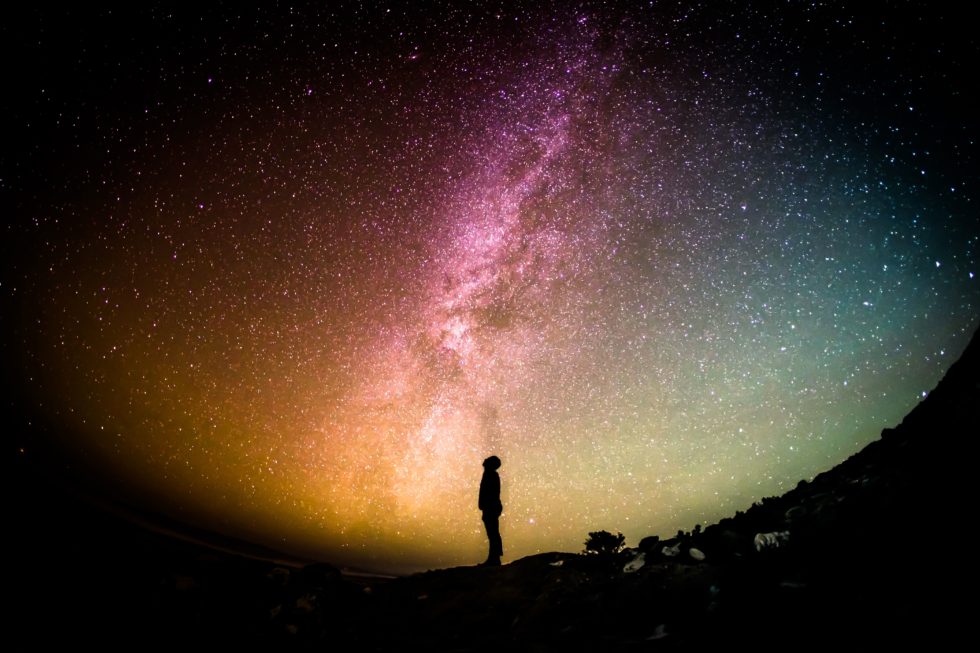 Do you feel like you are searching and continually seeking God but you're failing to find Him? You believe you seek God 'hard' in prayer, fasting, and church attendance but He doesn't seem to reveal Himself to you? You don't understand the problem. You don't get all this fire, anointing, and heavenly experience only a few people seem to be privileged enough to experience. I can relate. I totally understand you. However, I must admit the problem is you and not God.
Finding God is reliant upon how & why you are seeking Him.
God is a God of His Word. Scriptures confirm, heaven and earth will pass away but His words will never pass away for they are eternal. And He has eternally promised that "If we look for Him wholeheartedly, we will find Him." – Jeremiah 29:13
The word 'IF' indicates a condition involved in achieving the desired outcome of seeking God. On a personal note, I wasn't familiar with the promises of God when I sought for Him a few years back. I thought Sunday service and 2 mins-prayer (which was a monologue) a day was enough to express my 'longing' for God. Man was I deceived?! I always wondered why the people at church were going all crazy for the Lord. I absolutely couldn't see what set their hearts ablaze for Him. Whenever I approached them they used to tell me 'His love mercy, His presence consumes us….' What?! To me, it seemed as though God chose and picked whom He revealed Himself to.
Looking back, I realize all along, my heart was the problem and not God. My heart was unable to genuinely yearn for God as it was filled with idols. We only desperately seek what we are hungry for and what is valuable to us. Imagine you owned a rare gemstone and you lost it. Would you easily give up your search for it? You won't. Why? Your knowledge of its value and worth wouldn't allow you to just sit around like you lost a rock. How much more precious and valuable is God our creator…the giver of an abundant LIFE. Often times, we seek God but we seek Him with 25% or 50% of our hearts. You may honestly seek the Lord but you maybe be searching for Him half-heartedly whilst dedicating the rest to other gods. IF only we search for God with ALL of our hearts can we be sure to find Him. We tend to neglect the fact our heart dictates our actions.
God always searches the heart and He never fails to respond to the heart that earnestly longs for Him and Him alone.
Idols are one of the main barriers to seeking God wholeheartedly. They keep you moving on a rollercoaster. They cause many to find comfort in being 'habitual' churchgoers. Regardless of their lack of enthusiasm and excitement to hear God speak into their lives through His Word, they still somehow continue to go to the building. But they struggle to live as His sanctuary because God will never reign with idols. HE IS GOD ALONE. "I am the LORD; that is my name! I will not yield my glory to another or my praise to idols." – Isaiah 42:8 (NIV) God doesn't play with His NAME & GLORY. You either choose HIM or them but you can't have both. How much does God mean to you personally? Evaluate your heart to see if you value Him as much as you say you do.
Our actions speak louder of our priorities and desire than our words does.
FAITH IT.
The book of Hebrews chapter 11 lists a number of people and nations from the past who through their bold confidence in God received His promises. The entire chapter stirs me up every time I read it…especially verse 6, "Without faith, it is impossible to please God, because anyone who comes to him must believe that he exists and that he rewards those who earnestly seek him." I have seen this to be true in my life. God is crazy faithful even in our unfaithfulness. He will forever do what He said He will do. By faith, the people in our book of love (the bible) overthrew kingdoms, walked on water, shut the mouths of lions, and quenched the flames of fire and so much more. They worshipped the same God we do now. We can trust Him because He proved to be trustworthy in the lives of our ancestors. He hasn't changed. He is still alive, He is still loving, He is still relentlessly pursuing you, He is still willing and ever-present to be the well that quenches our thirst for Him…He is HERE to feed and satisfy whoever is truly hungry for Him.
HUMBLE YOURSELF.
God is in constant search for people with a childlike heart. It pleases Him to reveal Himself and His truth to this kind of people for they are humble. (Matthew 11:25) You see it takes humility to recognize our lack of wisdom and knowledge. Little children will not stop crying until you give them what they desperately seek and need. Don't stop crying out to God. Moreover, we must humble ourselves to want God more than anything else and seek Him as our vital necessity.
NEVER GIVE UP.
Remember how much He means to you. Empty your heart and keep on asking God, keep on seeking Him and you will receive what you asked for and find the God you sought. (Matthew 7:7) Satan knows once you find God, you will be set on fire. You will become one contagious disciple. Therefore, he will attempt to plant doubt in your heart so you give up your search. Tell yourself, GIVING UP IS NOT AN OPTION.
In conclusion, finding God is encountering God (meeting with Him). This special and personal experience of God is so profound, it never leaves you as it found you. Moses and Paul are some of the biblical men who met God and were left transformed until they drew their last breath. I would like to add,
Finding God marks the beginning of our journey with Him not the end.
I challenge you to tirelessly seek the Lord with ALL your heart, faith, and meekness and watch Him reveal His glory to you. Never put a time limit on Him. You will know you have found Him when He awakens your spirit and consumes you with His fire. You will lose the ability to resist keeping this crazy love to yourself. YOU WILL BEGIN TO LIVE FOR OTHERS AS HE LIVED FOR YOU."God is not a man, so he does not lie. He is not human, so he does not change his mind. Has he ever spoken and failed to act? Has he ever promised and not carried it through?" – Numbers 23:19
God Loves You, Always & Forever! 
9