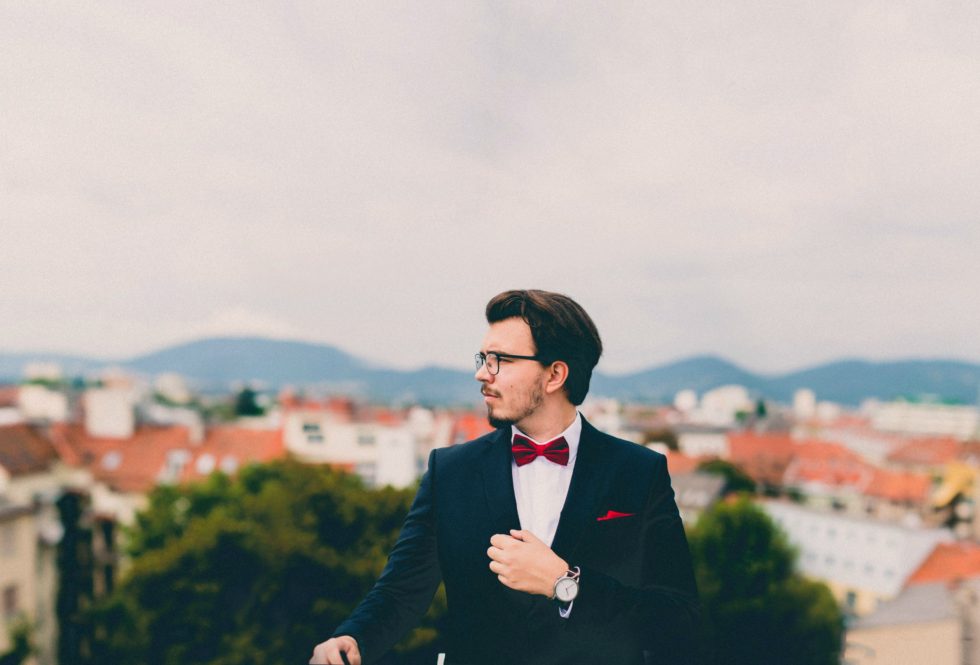 MAN UP GOD'S WAY!
This blog was written for the encouragement of both single and non-single Christian men as half of the text is concerning manhood which isn't an issue of single men alone. I believe, the church today is in need of less 'church boys' and a lot more 'men of God' who are strong enough in their faith to walk as ambassadors of Christ (2 Corinthians 5:20) and inspire their youngsters as well as leading women on the path of righteousness rather than distraction.
I would like all of you to read it in remembrance of the scripture "My old self has been crucified with Christ. It is no longer I who live, but Christ lives in me. So I live in this earthly body by trusting in the Son of God, who loved me and gave himself for me." – Galatians 2:20 Ask yourselves have I truly died to my flesh fully so Jesus could take control over my life? I am posing this question because if Jesus isn't Lord of every area of your life, He isn't Lord at all. Christians are called to DIE to self and LIVE for Christ, to LOSE everything to GAIN Christ and to SACRIFICE anything that comes between them and God to keep Christ. You either lose Jesus and keep the whole world or you lose the world and KEEP JESUS.
Christianity is about Christ NOT ourselves.
In this blog I will be referring to 'dating' as 'courtship' for I don't believe in modern dating. The reason being although many Christians spread its practices as something that come from God Himself, it's not glorifying to the Lord in any way. God doesn't approve of any rituals or practices that doesn't sanctify His Holy Temple. We are the temples of the Lord (1 Corinthians 3:1) meaning we don't belong to ourselves and our old ways. We ought to abide in the Word of God and walk in His ways.
If we claim to be 'NEW' in Christ and yet walk in the ways of the world; we will be like 'the new wine put into old wineskins' (Mark 2:22) As putting new wine into old wineskins will cause both to be lost, us being 'new' and following our old ways will destroy us to the end. New creatures call for new ways of living. We could never become more like Christ everyday if we keep practicing some of our old ways. Don't copy the behaviour and customs of this world, but let God transform you into a new person by changing the way you think. – Romans 12:2 We must be consistent in reading the Word for Him to transform our thinking moulding us into 'new' people who look like His children.
'COURTSHIP' is the act, period, or art of seeking the love of someone with INTENT to marry.
Nowadays we've gotten so backwards that many Christian guys and ladies assume it is okay for the woman to approach the man. Don't you realize giving us women such authority in leadership strips you of yours? Biblically, it's the man who needs to PURSUE the woman. When God made the first man Adam, He first gave him stewardship over every creation on earth. Adam was living in the presence of God and he became busy with his PURPOSE in life. Then the Lord said "It is not good for the man to be alone. I will make a helper who is just right for him." – Genesis 2:18 Adam was in need of a helper because he was 'active'. He was occupied naming the animals etc. (a sign of Authority) when God PRESENTED His 'right' eve to him. (Genesis 2:22) You see God didn't make eve and let her chase after the man because that's not how He wanted it to be. You can see it from any angel, God designed men to pursue not to be pursued.
One must grow from a 'boy' to a 'man' before he enters in courtship. The transition from 'boyhood' to 'manhood' is not to do with age rather to do with commitment to the Word of God. True manhood is the growth of a person on the inside in respect to 'FEARING THE LORD' and 'TREMBLING AT HIS WORD'. It's how much a boy has allowed Christ to transform his heart to that of a man. God creates His men to be men and His men honour His Word. Masculinity is given by God to men, and men must live it out Biblically rather than perverting it and redefining it in worldly, carnal, and selfish terms.
God created men to lead and the women to submit. A man doesn't start leading when he is married. Leadership starts from self and moves unto your family & surroundings. As far as I have observed, currently there are many Christian boys and few men of God in the church. Many guys don't know how to lead themselves let alone their sisters in Christ and the woman they are 'dating'. This is what happens when a 'boy' doesn't live in the presence of God first to mature and become a true man of God before he pursues a woman. As a result, when it comes to your manhood many of you have left it to us ladies, which is a tragedy.
LEADERS are READERS!
God says, "My people are destroyed for lack of knowledge" – Hosea 4:6. Those who fail to read don't grow and if one is not growing, they are dying.
By emphasising the necessity of Christian men rising up & leading, I'm not lowering the purpose of women. It's clear that although the scriptures say the woman is the weaker vessel (1 Peter 3:7) it doesn't mean she is any lesser as she is equal heirs with the man of the gracious gift of life. This is why I am encouraging you to fulfil your purpose as a leader & build the women God has placed in your lives.
Jesus is the greatest teacher and example on leadership. You learn how to lead by stalking Christ and following the 'good examples' of leaders within the church (Hebrews 13:7). If you can't follow Jesus with obedience, you can never lead. This is the whole importance of you living in His presence. A man needs to sit at the feet of Jesus and diligently seek his God & his purpose. Are you looking for a woman when you first don't know your purpose? She is your HELP MATE (Genesis 2:18).
You ONLY need an assistant when you are working. Are you WORKING for God?
A man who is prepared to be engaged in a marriage covenant begins to show fruits of his masculinity. He will show fruits of his strength in Christ, responsibility, love, kindness, humility, gentleness, honour, trust, respect, hard work, tender heartedness, patience etc. This doesn't mean you'll be perfect when you engage in a relationship. However, it means you are working towards perfection by maturing and allowing Godly fruits to produce within you.
Mature men of God don't run around with women like little dogs in the heat. If a woman disrespects herself, they show her who she is supposed to be, a queen. Only when you know your identity in Christ first and live in Him will you see & treat women the way they deserve to be treated. True men of God also know to not take someone on the journey with them knowing in their hearts that it will have a dead end. Let your life show fruit of your maturity before you consider entering a relationship. Devote your singleness to God. Pursue Him and seek to honour Him, and be passionately sold out to Him until your eve is presented to you in God's perfect timing. While you are having a blast living in His presence; God will prepare you to be the godly man that a godly woman is praying for. God has a purpose when He brings two people together. Never jump into a relationship, rushing will only cause you to jump out of the will of God for your life.
When should I enter into a relationship?
This is a hard pill to swallow but if I can be honest, you are not to pursue courtship until you are ready to marry. Relationship is a BIG ministry that leads to an even bigger ministry (Marriage).  Our relationships should be a ministry and service unto the glory of God. The scriptures say whatever we do, we do it for the glory of God. Our ways must be sanctified so that in all things in this case in our relationships, God may be praised through Jesus Christ.
The woman you'll marry & the family you'll build with her will be following you. However, if you are not first submitting to the man with holes in His hands how shall you lead her towards Him?
This is the essentialness of you being ready to marry before you actually start courting. The divorce rate for Christian marriages is increasing why do you think that is? Because many are rushing into marriages for the wrong reasons. A soldier receives as much training as he can receive before he enters a war zone with high death rate. Allow God to use your singleness to train you well for what's to come. Marriage will be absolutely beautiful in God's TIMING. REMEMBER: Marriage is not for the lonely BUT alone people. People who are alone & busy with God & the work He has given them. The key to a successful marriage is doing it God's way & in His timing. For the scriptures say, For what God has joined together let no man, no enemy, no nothing separate. (Mark 10:9)
Get BUSY single brother! Sit at the feet of the Lord to be cultivated and to be made whole in Him. Trust the Lord and joyfully live in His presence and He will present you with His best & right eve in His perfect timing. This is what it means to let the 'Lord lead every area of your life' including who you marry.
"Blessed is the man who trusts in the LORD, whose trust is the LORD." – Jeremiah 17:7 
God Loves You, Always & Forever!
0