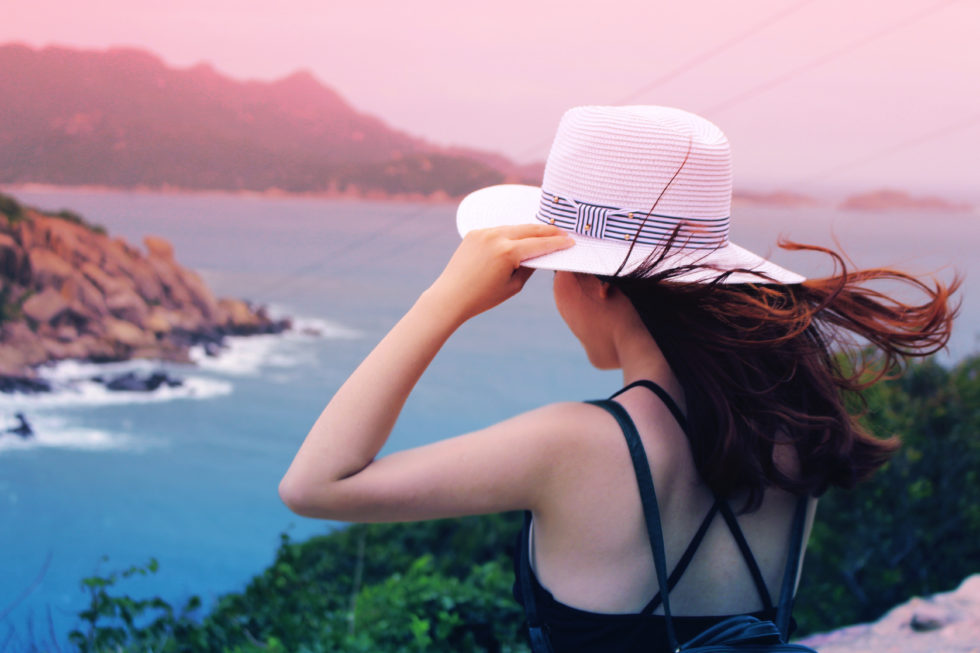 TO EVERY SEASON, THERE IS A REASON.
"My people die of a lack of knowledge." – Hosea 4:6
Indeed! I was dead to the truth I am about to share with you for over five years, all due to a lack of knowledge. My heart breaks seeing many ladies today who 'proclaim' to be Christians but seem to have lost sense of their 'worth'. They have separated their spiritual lives from their love life.
Christ did not die to be our 'part-time God' or 'God over specific areas only'. He died to master every single area of our lives. We are people who have been called to surrender our whole life to God not only bits and pieces of it. Christ gave His all for us, we have every reason to do the same.
In surrendering our all to God, we partake in the privilege of knowing and walking in our worth by living according to godly standards set by God. 
God is the manufacturer and we are the products. Allowing Him to rule over us by laying out everything before His throne gives us the ability to 'succeed' as His products. Every product we purchase comes with some sort of instruction booklets. In order for the product to operate successfully, one must analyse the instructions. Similarly, we come with an instruction booklet called 'The Bible'. The scriptures assure us true success & prosperity which includes our love lives will only be achieved through our meditation on our instruction booklet. (Joshua 1:8) For our creator is more concerned about our success than we do, for His name is our trademark. However, if we don't follow His instructions we will become epic failures in all that we do. Knowledge & the acknowledgement of our worth as children's' of God comes from the 'quiet time' we spend with God.
Personally, I don't believe in 'modern dating' which is usually meeting a selfish need. I believe in 'COURTSHIP', which is about intentionally building a foundation for marriage & it is biblical. It's driven by purpose! Christ came to set us apart not to blend us with the world. We cannot be dating the way the world does and expect the Lord to be in it. That's a NO-NO! Be not conformed to this world & be transformed, renew your mind through His Word. Courtship is not about cuteness but JESUS. It's extremely vital one is whole & mature in Christ before they enter courtship. Maturity requires 'TIME'.
SINGLE means being wholly & totally alone with God. It's a beautiful GIFT from God to us! Our hearts must be made whole in Christ before we start courting. God has placed a hole in our hearts that can only be filled by Him. Those who aren't busy digging their Bibles attempt to fill this huge God size void in their hearts with temporary things mainly guys/girls. That void cannot be filled by some 'Christian boy/girl' or anything else except from God. For it is God's place and His presence is irreplaceable.
TO EVERYTHING THERE IS A SEASON and to every season there is purpose.
Listen sister, you are called to invest your singleness in Jesus Christ your first love. Why should you run after or 'fall in love' with dust/man before you love the one who bled for your soul with all your being? If you claim to be an offspring of God, you ought to have an intimate relationship with Jesus. Nothing in life matters unless we are in a deep intimacy with the Lord. It's clear from the scriptures, not all who proclaim to follow Christ are His children. Our relationship with Him is determined by the time we spend with Him & our obedience.
Time waits for no one and it is the most expensive thing a man possesses. Time & attention is the most precious gift we can give to anyone, especially to God. What are you doing with your single season? Its key you set the foundation as a single to spend time with God for it will be so much harder for you to make it happen after marriage. Be intentional about spending time with God NOW not later, tomorrow or next week. True change begins NOW. You wouldn't want to wake up one day in regret of all the time you wasted when you could have been devoted to the King.
Don't wait for your husband…wait on God!
Waiting is defined as being the act of remaining inactive or stationary.  We should NEVER be inactive in our walk with God. Whether single or married, we must always continue our walk with Him.The 'waiting time' is the time of cultivation & growth for you. God wants you to first be made whole in Him before He joins you on to your Adam. We must grow from 'girls' to women (Spiritually) before we enter courtship. A maturing woman in Christ displays fruit of wisdom, loyalty, submission, humility, honour, virtue, obedience, modesty etc. This doesn't mean you will be perfect when you enter courtship. However, it means you are daily being perfected by allowing godly fruits to produce within you and the rotten to be plucked out of you.
Speaking from personal experience before surrendering my life to Christ, I wasted my time, for I hadn't known my purpose. God created you & I with purpose meaning there is so much the Lord wants to do in & through us. He has work prepared for you. Just because birds were created to fly, it doesn't mean they were born knowing it. It isn't until they realise their purpose, they soar. You have to sit at the feet of Jesus to DISCOVER YOUR PURPOSE birdie. Don't wait for your Adam with folded arms. When you invest your singleness in Jesus you get given work to do which you will be able to bring to the table in your marriage (If that is in His plan for your life).
Be content in your single season & be made whole in Christ.
Contentment is virtue & it comes from our quiet time with God in our closets not external circumstance. You take into your future marriage who you are. If you are miserable & discontent as single, you'll take that into your marriage. DISCONTENTMENT births DESPERATION as one feels if they don't move then things will never happen. Desperation leads to settlement. Why settle for less than God's best for your life? Know that even if you are with someone who meets your standards but NOT God's, you're still settling. Don't rush ahead of God and play His role instead calm down and follow Him. He always has the BEST in mind for you.
"When the enemy comes like a flood, the Spirit of the Lord will lift up a standard against Him." – Isaiah 59:19 God fights the enemy by setting standards. We have to have high standards to defeat the enemy. He is prowling around like a roaring lion looking for a soul to devour. The lower your standard the easier you make it for him to step in your business. Entering into relationships without standards will cause us to find ourselves in places God doesn't want to see us. WHENEVER YOUR STANDARDS ARE LOW, YOUR GUARD WILL BE ALSO! Block foolishness out of your life by putting your guard up and setting godly standards. (Proverbs 4:23)
If we are walking towards the Savior, our eyes are totally on Him. We are not focused on what's going on around us, our focus is set. We are heading in that direction. This is how it should be when we are single, our eyes are to be glued on Christ alone and we are not moved by who is getting engaged, married, having babies and baby showers. KEEP IN MIND: It's not a man that awaits for you with the crown of life at the end of the lane but king Jesus! He is your FOUNDATION, JOY, PEACE, WISDOM and FRIEND.
Faith is defined as being 'complete trust or confidence in someone or something.' Faith comes by hearing the Word of God. The less of the Word we hear & read the weaker our faith. Our faith is in what we hear often. Don't let yourself, family and friends pressurise or talk you into marriage. When they tell you your clock is ticking…Tell them your God works outside of time, you are in safe hands. The DEVIL is a LIAR! He uses many voices to feed you with lies with the intent of distracting you from your focus. Keep keeping your eyes on Jesus sister. He is WORTH your FOCUS & patience. WAIT ON HIM. Your obedience will bear much fruit later on. Those who keep their eyes on the world's clock, only RUSH to SACRIFICE at their arrival.
Obedience is always much better than sacrifice. Obey now so, you don't have to pay later.
It's not hard to wait on the Lord when your heart is full & focused in Him. You will ONLY find it hard if you are waiting for your husband which means your eyes are on the clock. Whenever I'm spending time with my best friend, I'm always like "Gosh, where did the time go?" This is because I have a blast with her. This is how it should be with our holy & great God. He is the BESTEST friend we could ever find in the universe. We should be enjoying Him and His divine presence like CRAZY that we look up and say "Where did the time go daddy?" And before you know it He presents you to His best. REMEMBER: The Lord will not make you wait longer than you can actually wait. So, Waste no minute of your singleness, invest every bit of your gift! Exceeding profit shall come forth during harvest season.
Rest assured in this: You will never be put to shame for choosing the way of God. God says, "I will repay you for the years the locusts have eaten" – Joel 2:25. Without faith, it's impossible to please and obey God! If we don't take Him for His Word, we can't obey Him. If the Lord has given His life for you, what is there, He wouldn't give you if you wait on Him by faith? "Those who trust in me will never be put to shame." – Isaiah 49:23 (NLT) May your faith be proof of God giving you His BEST in His time.
"BLESSED IS SHE WHO HAS BELIEVED THAT THE LORD WOULD FULFIL HIS PROMISES TO HER." – Luke 1:45
To be continued…
God Loves You, Always & Forever!
5