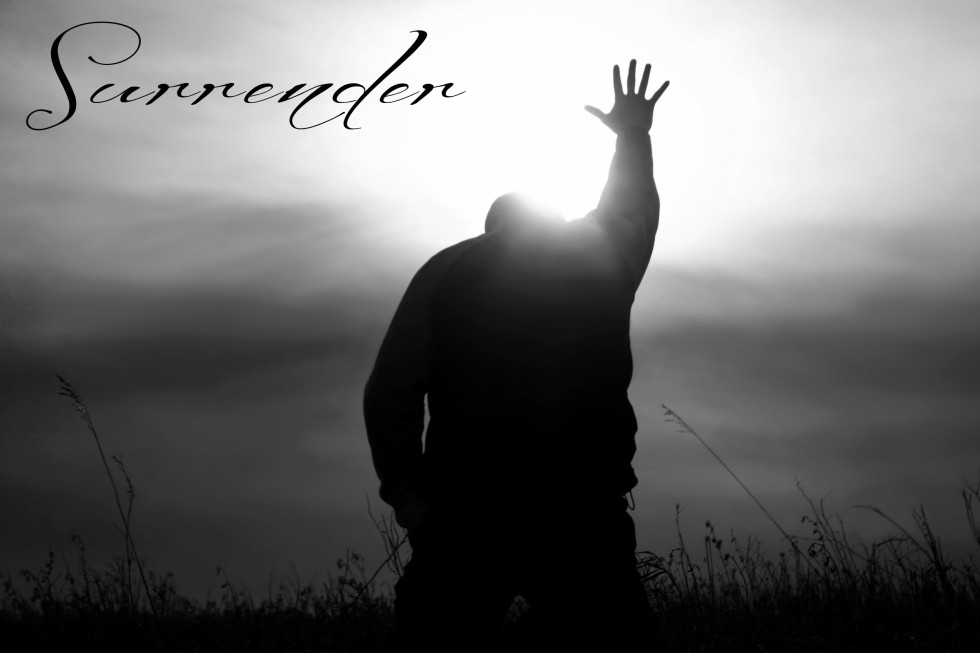 In the beginning, God made man from dust and breathed the breath of life into the man's nostrils, and the man became a living person (Genesis 2:7). Man was not just given life, but life abundantly. A life humans failed to live past Genesis 2 despite the warnings of the Lord concerning the fruit of their disobedience.They fell for the temptation to become their own gods.
God the creator clearly informed man that his life was not his own and he would surely lose it (Die) if he refuses to stay within God's plan and boundaries for his life (Genesis 2:16-17).
The desire to take God's place in our lives still exists within us today due to the inheritance of sin through Adam (Romans 5:12). We all long to be in control of our every move, forgetting the life we have now is NOT our own. This life came at the price of the blood of the Holy Lamb of God who was slayed for our sins, which takes away our rights to our lives. Christ restored the breath of life mankind lost through sin and made us HIS OWN. He has bought us back into a new relationship with God.
We become forgetful when we are too busy listening to everything in the world but not the Word, Jesus.
On a personal note, my real life began the day I surrendered my life to God.Unfortunately, like my ancestors, I too had to play God in my life to learn the true meaning of surrendering and what it means to live as His own. God in His wisdom chose to see me through extremely rough seasons and the consequences of foolish decisions I made that put me outside the umbrella of His protection. He watched me as I hit rock bottom to make me realize this life was not my own and I am never in control. My total brokenness and missing the purpose of life caused me to look for God WHOLEHEARTEDLY and I found Him (Jeremiah 29:13). When we seek God and find Him we have a choice to make: we either continue to follow our own sinful inclinations or we surrender to His will.God has shown me I am clueless on how to play Him for that wasn't the purpose I was created for. We are only capable of doing what we were made to do!
"If you cling to your life, you will lose it; but if you give up your life for me, you will find it." – Matthew 10:39 (NLT) I thought giving Jesus my life meant giving Him what I had. Therefore, for years I desperately continued to pursue to cling onto my own life whilst terminating bad friendships, relationships and bringing gifts to God in various forms. Looking back now, I had this false security in my leadership of myself over the guidance of the creator of my soul. Due to my heart being so far away and guarded from Him, I couldn't have the faith required for the true safety and hope found in Him alone. I couldn't trust Him with the life that was never mine to begin with.
My decision to surrender to God was birthed from the exhaustion of constantly being led to destruction as a result of me following my plans and selfish desires (Proverbs 14:12). I started to deeply desire to be ONE with God's heart, His will, and His plans for my life. I learned that His plans are always in my BEST interest and mine aren't (Jeremiah 29:11). I surely gave Him what I had but I never gave Him myself, my heart.
All along, God was interested IN ME, ALL OF ME and not the 'things' I held onto in my life.
Surrendering is not balling our eyes out, repenting and continue living the way we did in the past. It's the practice of trusting God with all of our hearts, insecurities, hurts, weaknesses and everything that we may have in our hands. It's to lay OUR ALL at the alter to be ALTERED into the full image of Christ.God has wonderful plans for our lives, and surrendering to Him means setting aside our own plans and desires and eagerly SEEK HIS. It's a daily choice.We submit to whoever is taking over our hearts. God wants to kill our flesh and Satan, our spirit man. Whoever it may be we are allowing to rule over our lives, will accomplish their aim according to our will. For it's a matter of will to allow either the God of the gospel or the god of this world to rule over us. To whom do you CHOOSE to yield your WILL? God has given you the CHOICE.
Beloved, God's business is with your HEART. Where is your heart today?Many of us are BUSY making sacrifices when all the Lord REALLY asks from us is our true obedience to the last thing He told us to do.Giving Him what we have can never compare to giving Him ourselves. God called us to be living sacrifices NOT to make sacrifices.Living sacrifices are controlled by the Holy Spirit and therefore, they walk in the will of God for their lives (Romans 8). Sacrifices often result in us following our sinful nature which leads to death.God will not reward us for the years we wasted offering sacrifices He never requested."Not everyone who says to Him, 'Lord, Lord,' will enter the kingdom of heaven, but only the one who does the will of my Father who is in heaven." – Matthew 7:21. This is where surrendering comes into play. Only when you GIVE IN to Him, will your life be marked by the will of God. Of course, as long as you don't go back to pick up what you left behind. REMEMBER: He is not into our works BUT our HEARTS. When He has our hearts, He gets to decide what flows IN and OUT of it.
All God asks is for us to live at His disposal by giving him ALL OF US!
Why surrender?
Because God is so worth every piece of YOU!
1. God and you cannot co-exist! We can never be who we are & who God called us to be. One must die! Jesus had to surrender His life in heaven before the Father in order to become who God called Him to be and accomplish His purpose on earth. He made His entire life all about us and this is an opportunity for us to make our lives all about Him.
2. Growing deeper in an intimacy with the Holy God ultimately requires us losing ourselves to Him. For it came FROM Him and it's FOR Him.
3. To start picking up what God has for you, you first have to let go of EVERYTHING you are holding onto. The old must go for the new to take its place (Mark 2:21). You can't both live out your plans and dreams and live His plans and desires for your lives.
4. Our change and spiritual growth comes along surrendering. If the Lord isn't Lord of all, He isn't Lord at all. God didn't hang His Son in return for a part-time God-ship over our lives.God demands the totality of our selves; He desires ALL OF US, not a part:"Do not let any part of your body become an instrument of evil to serve sin. Instead, give yourselves completely to God, for you were dead, but now you have new life. So use your whole body as an instrument to do what is right for the glory of God."- Romans 6:13 (NLT) He is a jealous God who doesn't want to compete for leadership over His children.
5. If we haven't first surrendered to God, we'll keep surrendering to anything that comes our way. And we can only serve one master!
6. Only in GIVING HIM ALL OF US, can we gain access to ALL OF HIM!The more of us we give over to God, the more room there is for the filling of the Holy Spirit, Ephesians 5:18. When we are filled with the Holy Spirit, we exhibit traits of His character Galatians 5:22.
The more of us we surrender to God, the more of our old self-worshiping nature is replaced with one that resembles Christ.
In this journey, giving back to God the life He has given me has been so much more satisfying than it was to receive life from Him to begin with. "You should remember the words of the Lord Jesus: 'It is more blessed to give than to receive."– Acts 20:35Itsurely is the BEST decision I ever made in my life. The peace and the authentic and overflowing joy giving God all of me keeps bringing in my life is beyond words. Christ has truly lifted my heavy burdens and replaced it with His light burden and easy yoke. Don't get me wrong, surrendering hasn't made my life perfect neither has it made it easy. However, it has altered my perception of perfect-my perfect has become walking in the PERFECT WILL OF GOD for my life daily and pleasing Him. Its quite a challenging journey and I have had my fair share of tests and struggles that came along this decision of mine. And there are a tone of them I am still going through and there are more coming up in the future. But the sweet truth behind these tests and trials of surrendering is, God uses them to BUILD my character making me look a lot more like His child daily.
Galatians 2:20 sums up the GOAL of a Christian life: "My old self has been crucified with Christ. It is no longer I who live, but Christ lives in me. So I live in this earthly body by trusting in the Son of God, who loved me and gave Himself for me." Such a life of surrender is pleasing to God, results in the greatest human fulfilment, and will reap ultimate rewards in heaven. Luke6:22-23Not everyone has to hit rock bottom to learn to surrender.Not everyone has to learn through pain and struggle. I encourage you to daily be strengthened in the Word to resist the temptation to be in control and instead humbly lay YOUR ALL at the feet of Jesus.
God Loves You, Always & Forever!
0