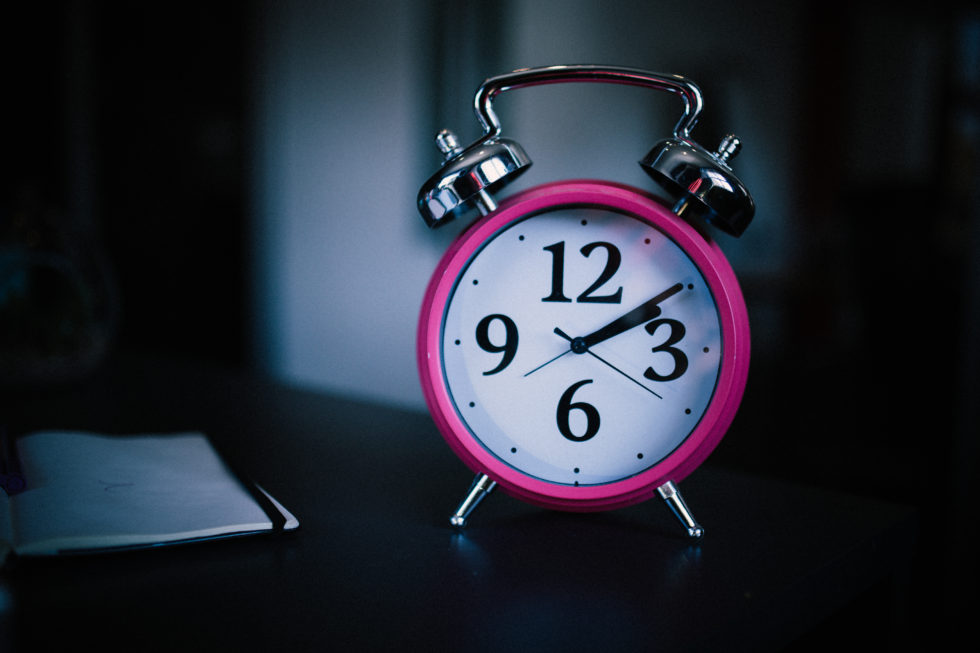 "God's timing is PERFECT" is more than a cliché – it's an assurance to the revelation of God's divinely orchestrated life for those who yield themselves to Him. In the early days of my walk with Christ, I used to wallow in the thought that the above statement was nothing more than a motto.  A motto for pressing through today to see tomorrow.
I quickly learned,
The perfection of God's timing is nothing but the REALITY of God's promises manifested as the sweet fruits of patience.
Time is under the CREATOR'S authority and direction and it's above the control of the CREATION. Time is God's and He has made humanity subject to it by limiting us in the cycle of birth, life, and death. The lack of dominion over time has greatly influenced the sensitivity of humankind towards it. Consequently, over the centuries, we have grown to become a microwave society who wants everything RIGHT NOW. Unfortunately, this mind-set has sneaked into the body of Christ. Forgetting Christ is our HEAD, we have begun to think whatever we want should be available on demand. Apparently, we don't have time to WAIT and hold out for God's promises over our lives. Microwaves cook foods fast, we want everything faster. This is causing numerous spiritual health issues to the body of Christ as processed food does to our body.
We are losing the art of enduring through the process to be partakers of the beauty of the end product.
Trusting God is the choice to take the risk to make ourselves vulnerable to our creator. And trust is learned when we don't understand not when life is a bed of roses. The issue of many of us is that we believe in the ABILITY and POWER of God but we don't trust Him enough to BELIEVE IN HIM. Our ACTIONS and ATTITUDE affirm if our belief in God is true and if our trust in Him is complete. True trust SURRENDERS to God and SUBMITS to His will. This is the type of trust that says, God if what I want isn't what you want for me, I couldn't care less if you don't bring it to pass. YOU ARE MY GOD AND NOT THIS LIFE.
The life of the Master of our Faith, Lord Jesus Christ was structured by THE WILL of His heavenly Father. Although He acknowledged He had His own will, He was intentional about submitting to the will of the one who sent Him. His prayers were always made in God's will, received in God's time and God's way. The situation in John 7 is a great example of Jesus's pursuit of walking in God's will and His timing. The Jewish Festival of Shelters was approaching when Jesus's brothers advised Him to go to Judea to the feast and advertise His wonderful works to gain followers. (Verse 3-5) His response was interesting:
"Now is not the right time for me to go, but you can go anytime. The world can't hate you, but it does hate me because I accuse it of doing evil. You go on. I'm not going to this festival, because my time has not yet come." (Verse 6-8)
Jesus rejected their suggestion for it wasn't yet God's time for Him to go to Judea to perform the great work of dying for the world. The first lesson we can take from this is that, Jesus's schedule was determined by God and nobody else, not even Himself. The second lesson is found in the contrast He makes between Himself and His brothers by saying any time is right for them as they are not under the father's guidance. At this point they were of the world and separated from God therefore they lived in accordance to their self-will. You see, for the world, anytime is the right time but for God's children, GOD'S TIME IS THE RIGHT TIME. Jesus eventually goes to the feast which suggests He received instructions from His Father to go after He spoke to His brothers.
God's will is that we develop a well-formed maturity in the midst of waiting for His timing in everything, we learn to trust Him and worship Him alone.
God has the tendency to TRAIN His soldiers before He TRUSTS them with anything in this life. He puts our faith on trial to see if we are trustworthy. Since, God has identified us as His own by placing the Holy Spirit in our hearts (2 Cor. 1:22), we are walking with His name as our trademark and He doesn't want us to tint His reputation. (Isaiah 48:11) The work of His hands are perfect, therefore, He doesn't want to release us before He prepares us for what He has prepared before us.
Development requires renewing our minds daily to recognize God's perfect will and to live accordingly. As the body of Christ, we can only remain in tune with the will of our Head (Christ) by planting ourselves in His Word (His promises). However, when we meditate on the beliefs and behavior of our culture, we begin to adapt and fit into it — leading to the birth of our right now attitude. Jesus was never influenced by the ideas and opinions of His society and even those of his mother and brothers. So why should we?
When we begin to mature up in Christ, we put away our childish desires (1 Corinthians 13:11) and manipulation games and we allow the desires of God to settle in our hearts. And the ultimate truth is that God's children will NOT get anything and everything they WANT and when they want it. God isn't a genie, He is GOD. He doesn't allow little humans to order Him and toss Him around as their personal conjurer. So let us surrender every request we may have at the feet of God and let Him perfect His will in our lives as we SUBMIT to Him.
You may be graduating soon and you don't know what to do next. You may be failing to find a job, struggling in your singleness or struggling to have a child. Whatever your situation may be, remember, "To everything there is a season, and a time to every purpose under the heaven." – Ecclesiastes 3:1 GOD HAS NOT FORGOTTEN ABOUT YOU. God knew your needs long before you acknowledged them. He is knitting in the details of His promises to you, whilst developing and equipping you for the next season. You just ensure you aren't worshipping your prayers and desires by seeking them more than God.
When you relinquish your timing for God's, you'll begin to thrive as a letter from Christ, written with the Spirit of the living God.
LESSONS I HAVE LEARNED:
Don't trade God's timing for your DEADLINE.
Trusting in our timing over God's timing births absolute FRUSTRATION.
Stand FIRM in God's promises for your life regardless of who thinks or says what about your life. We submit to whom/what we have enthroned on our hearts. Have you crowned your situations, humans or yourself over your life?!
When God says NO, take it as a NO. Don't fight to push open doors God has clearly shut. Believe me when I say, you CAN'T make things happen for you when God is the one standing in your way, FOR YOUR GOOD.
Don't ball your eyes out for seasons that haven't arrived yet. God is crazy faithful. He will do what He said He would do for the months and years to come.
Lastly, "God has made everything beautiful in HIS TIME" (Ecclesiastes 3:11). The PRESENCE OF GOD in the fruits of the prayers we made in His will is the essence of their beauty. It's a beauty that is extremely RICH and REWARDING as well as being a reflection of the worthiness of your journey of trusting in God's timing. His will & His timing brings ultimate delight and peace to the hearts of those who rely and wait on Him. REST in God. He's GOT YOU covered. Every moment of your life were written in His book before a single day had passed. (Psalm 139:16)
"You keep him in perfect peace, whose mind is stayed on you, because He trusts in you."
                                                       Isaiah 26:3
 God Loves You, Always & Forever!
4